Our Supportive Services
SCL Supportive Services offers the following programs. Please click the links to view further details: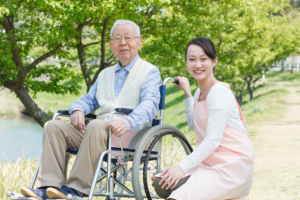 Effective Alternative
Supported Independent Living (SIL) is an alternative to AFC, for those individuals who operate at a higher level of functionality, doing so in a cost effective manner. Supportive Services are provided to disable individuals, setting the clients on a platform leading to complete independence.
It is an alternative method to some forms of group housing, such as a room and board which can result in a form of warehousing. It is not to take the place of other Group Home formats, but to fill a niche that exists for those individuals who have the latent skills necessary for success in an independent setting but needs the assistance to bring forth those abilities.
Maintaining Your Lifestyle
Maintaining some level of independence can affect the quality of life for all of us. We are here to help individuals acquire and maintain their independence.
Community Assistance Support
Social Security Administration

Supplemental Security Income (SSI)
Retirement, Survivors and Disability Insurance (RSDI)
Medicare

Department of Human Services (DHS)

Medicaid
Bridge Card Benefits

Community Mental Health Agency

Individual Plan of Service/Person Centered Planning (IPOS/PCP)
Case Management & Therapy
Medication Compliance & Assistance
Vocational Planning
Skill Building

Assisting clients to acquire the benefits and services to which they are entitled.
Specialized Geriatric/Medically Fragile Support
Coordination of care for physical, behavioral and developmental needs
Integration of Health Care, Mental Health and Developmental Health
ISP/PCP ensuring all medical needs along with MI/DD needs are addressed in a joint fashion